The first year of the Sino-European Innovative Green and Smart Cities - SiEUGreen project (Sino-European Innovative, Green and Smart Cities) was completed on January 1, 2019.
Funded by the European Commission and the Ministry of Science and Technology of China, SiEUGreen is a project aimed at researching and developing urban farming techniques based on the zero waste model and circular economy and costs € 7.7 million. . The project is part of the Horizon 2020 program, will run until December 31, 2021 and is coordinated by the Norwegian University of Life Sciences (NMBU).
From the beginning of 2018, the European Union and China exchange knowledge on methods and technologies thus contributing to the progress of urban agriculture and urban resilience and will continue until the end of 2021. However, the SiEUGreen project is designed in such a way that even after 2021, the citizens and the communities that belong to it will be able to continue their engagement with the same activities since the infrastructure will continue to exist. A total of nineteen beneficiaries from Europe and China are collaborating and overseeing the implementation of the project including researchers, technology suppliers, local agencies and civic communities.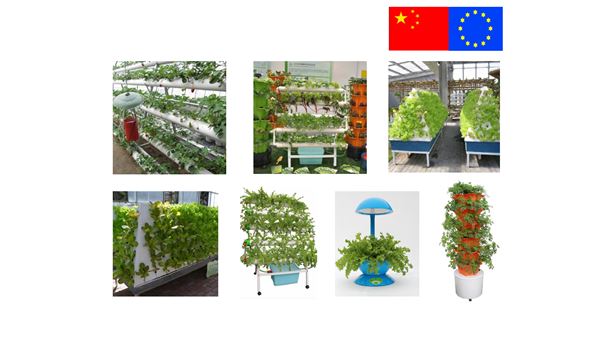 Pilot projects showing how the various methods will be implemented have already been implemented in Europe and China: Denmark, Norway and Turkey, on the one hand, and Beijing and Changsha, on the other. Some of the facilities used for the implementation of the project are a) an old hospital, b) unused public buildings, c) municipal areas and d) community farms where the techniques tested include production of fertilizers from organic waste, aquaponics, hydroponics, greenhouses and many more.
The project is based on the idea of ​​reducing the availability of rural areas and the potential use of urban areas. To this end, urban agriculture is considered a solution that has a real impact on society and its citizens. It is also environmentally friendly as the circular economy model leaves nothing to be desired. So far, most of the work has been invested in the preparation and practical implementation of the project, both in its entirety and for its individual parts, as well as in the establishment of pilot projects where some of the agricultural techniques are implemented. The central idea and one of the most important projects of SiEUGreen, is the progress of urban agriculture and the evolution of its known and non-known techniques.
The dissemination and promotion of the SiEUGreen project has been undertaken by the company EMETRIS SA. EMETRIS is one of the beneficiaries involved in the project and is based in Thessaloniki. Also, another role of the company is the analysis, examination and creation of scenarios and possibilities for the future of urban agriculture, combining knowledge of ecosystems, knowledge of technological development and existing economic and social trends.